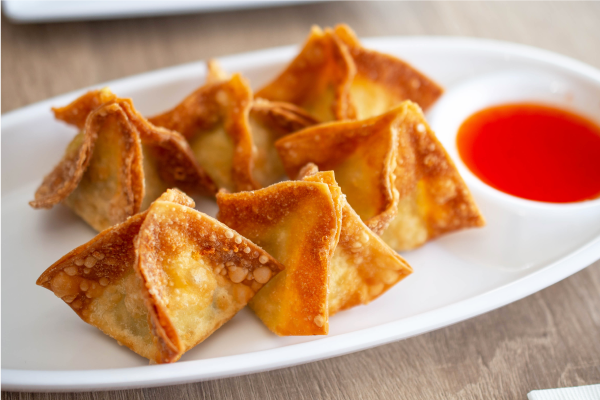 Crab rangoon, a dish that went viral on TikTok during the lockdown is not something new. It originated in the 1940's in America. These tiny crispy bites are filled with crab meat, cream cheese and are popular in Chinese restaurants in America.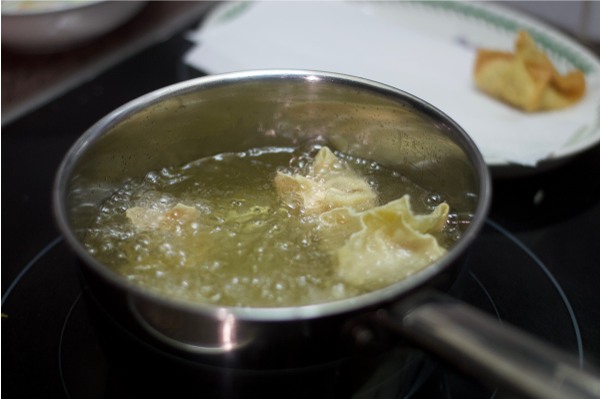 Crab rangoons are deep-fried to golden brown and served with a sweet and sour dipping sauce. For a healthier and less oily version, you can either use your air fryer or bake it in the oven.
So, what's the difference between crab rangoon and fried wontons? The difference is in the filling. Chinese fried wontons are filled with ground meat and shrimp.
Here's how you can make crab rangoon at home.
Ingredients:
225g cream cheese, softened
85g crab meat – fresh, canned or imitation crab meat
2 green onions, finely chopped
1.5 tsp minced garlic
1 tsp Worcestershire sauce
½ tsp soy sauce
¾ tsp sugar
Wonton wrappers
1 egg – whisked with a little water
Oil for frying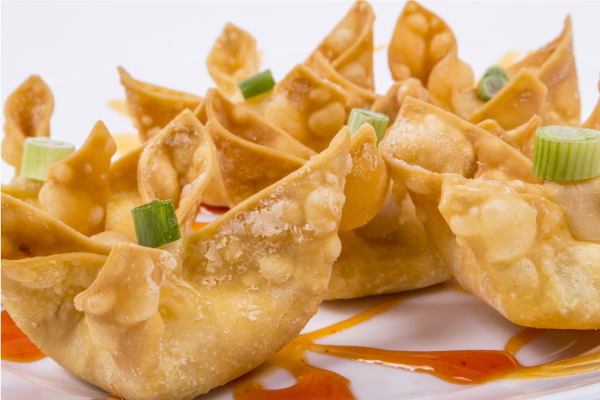 Method:
Place the wonton wrappers aside first. Combine all the ingredients together except the egg and oil.
Place a teaspoon of filling in the center of each wrapper.
Moisten the edges of the wrapper with a little egg/water mix. Fold it in a triangle and press to seal to remove air pockets. Use the egg wash as a sealant.
Take the left and right sides of the triangle and attach them to the existing sealed part on the top. Then press the edges together. Continue the same method for all the wrappers.
Heat up a pan with the oil. When the oil is hot enough, fry the wontons 4 or 5 at a time till they are golden brown.
Serve with a sweet and sour sauce.