Whether we're celebrating a white or a hot sweltering Christmas, one thing that doesn't change is the requirement for yummy desserts. From hot to cold desserts, sweet or spicy to different shapes and sizes, these holiday desserts sweeten your Christmas experience even if you're spending the festive season at home.
So, lets take a trip around the world and make this Christmas fun with a touch of international flavours to accompany your Christmas meal. These holiday dessert ideas can be incorporated to your traditional Christmas dishes to make your holiday season a little merrier.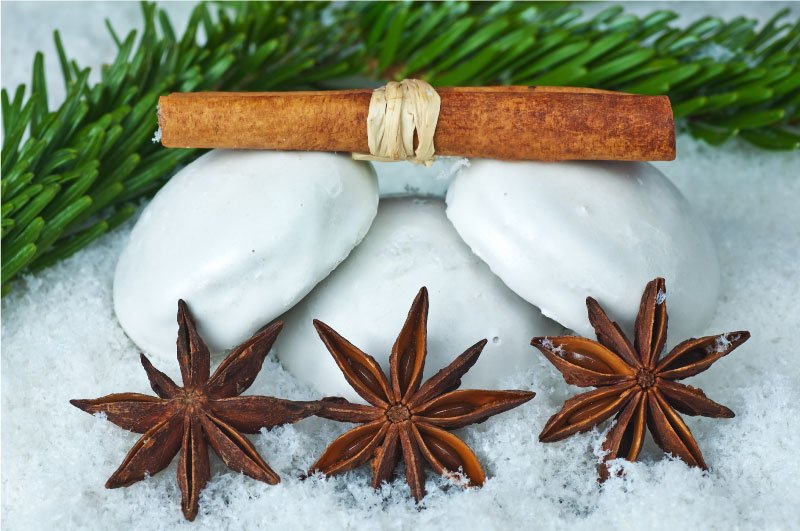 Let's head to Germany for some pfeffernusse cookies. Made with molasses, anise, pepper and seasonal spices, they are chewy cookies coated with confectioners' sugar. These cookies are also popular in Netherlands and Denmark.
Slovakia's medové rezy are four thin layers of honey flavoured cake slices filled with a creamy pudding mixture and a layer of jam. It is then topped with a thin coat of chocolate glaze.
The traditional British Christmas cake is truly something special. Made with warm spices, citrus and soaked fruits and topped with marzipan and royal icing, it is truly a cake to look forward digging into.
Linzer pinwheels are pretty Austrian cookies that are buttery and filled with raspberry preserves. It is then rolled, sliced into spirals and then baked. They make great Christmas gifts too.
How about a citrus pumpkin flan for Christmas? These syrup-glazed Mexican custards are similar to pumpkin pies minus the crust. Adding fresh pomegranate seeds gives them extra texture.
Diples which means "fold" in Greek is a crispy dessert served during Christmas. Thin sheets of dough are folded and cut into various shapes and sizes and then fried in oil until they are golden brown. They are then drizzled with a honey syrup before serving.
Eaten after Christmas Eve dinner in Denmark, risalamande is a rice pudding with whipped cream and blanched chopped almonds served cold accompanied by a cherry sauce.
Sufganiyah from Israel is a type of round, deep fried doughnut. It features a jelly filling which is commonly strawberry flavoured and dusted with powdered sugar.
From the Philippines comes the delicious bibingka, a sweet, glutinous rice cake. The batter is firstly placed in a terracotta dish which is lined with banana leaves and then steamed in a clay oven.
Malva pudding, or malvapoeding in Afrikaans, is a rich and sweet cake loved by South Africans. Prepared with apricot jam and a little balsamic vinegar, the dessert has a caramalised texture. After baking, the cake is then drenched with a creamy sauce while it is still hot. This is important as the cake will absorb the sauce while it is cooling, hence turning the cake into a sticky pudding.
Have you tried any of these sweet desserts? Try making them at home to brighten up your Christmas this year.