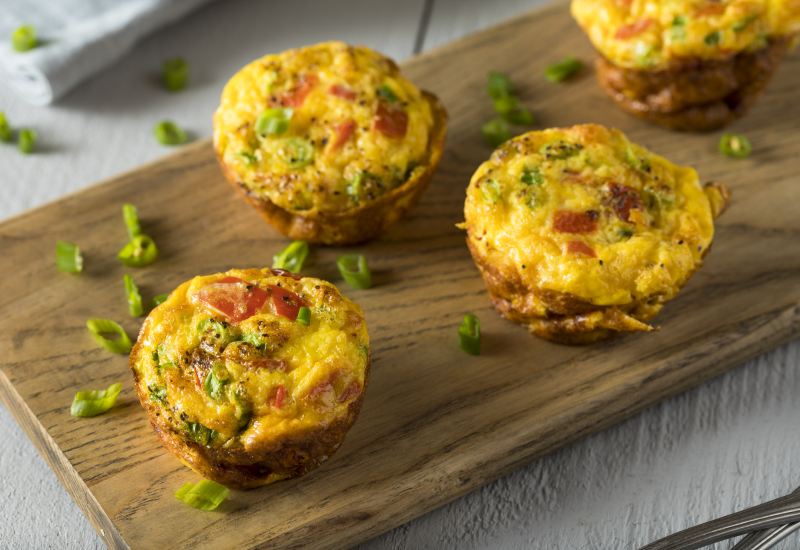 Living life on the run? Always on the go and skipping breakfast? Or are you just too lazy to wake up an extra half an hour to prep breakfast?
"Breakfast like a King, Lunch like a Prince and Dinner like a Pauper". It's a well-known phrase, but do you follow it? Taking a few minutes to have something to eat for breakfast really makes a difference in your day. Breakfast provides the body fuel after an overnight fast, hence the name breaking the fast. It kickstarts your metabolism, help burns calories, gives you energy and focuses at work or school.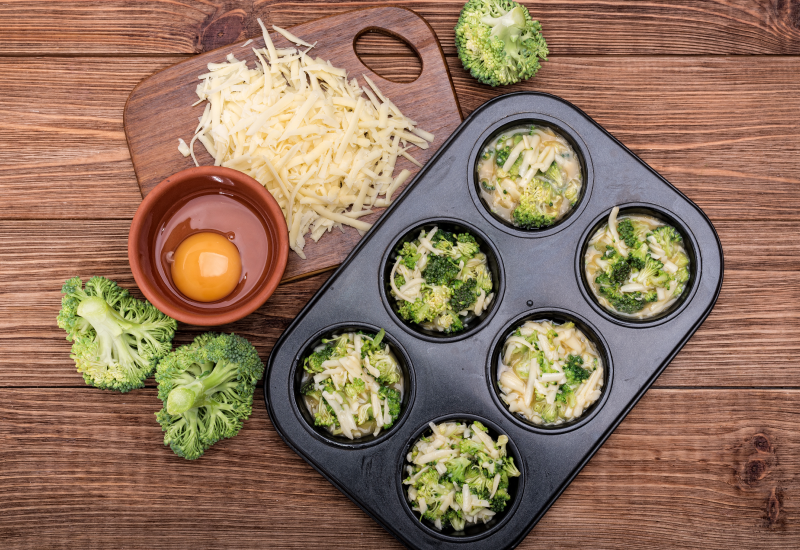 Here's a solution for you. Egg muffins – the perfect breakfast option for busy folks. Versatile and loaded with your favourites, it is simple yet hearty, protein-packed, savoury and delicious. Just throw in your favourite ingredients and bake. You'll have a wholesome meal in only a few minutes. Make a big batch, refrigerate or freeze them and you'll have breakfast for the whole week ready.
Ingredients:
Egg base:
10 large eggs
1/3 cups milk
1 cup cheddar cheese
¼ tsp salt
¼ tsp pepper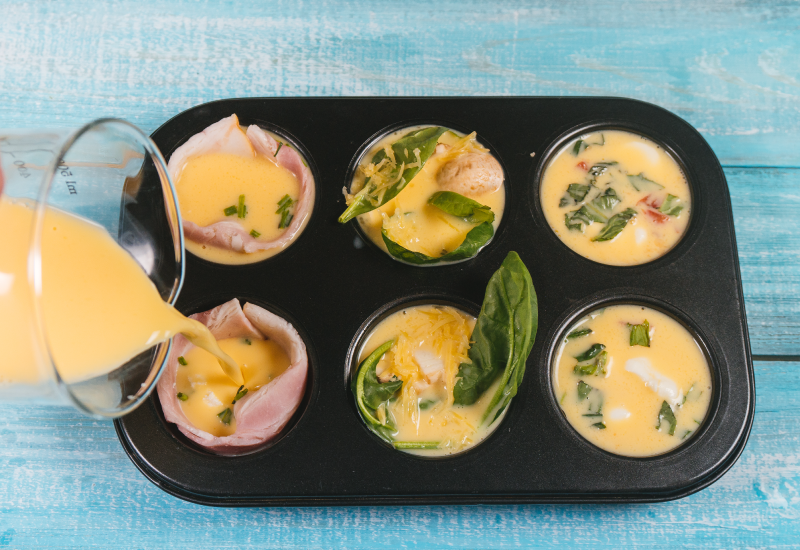 Method:
Break the eggs in a large bowl. Add milk and whisk well.
Stir in shredded cheese, salt and pepper.
Divide evenly among greased muffin cups.
Sprinkle additional cheese.
Bake until the muffins are puffed and lightly browned. Insert a toothpick in the centre, and if it comes out clean, it is ready.
Cool before serving.
Fun add-ins to try:
Egg muffins are fun as you can add in any toppings you want to make it more flavourful and nutritious. Here are some favourite toppings you can add:
Chopped tomatoes
Cooked diced sausages
Sautéed mushrooms
Sautéed spinach
Asparagus
Olives
Tuna
Bell peppers
Chopped boiled potatoes
Egg muffins can be frozen for up to 3 months. Just cool the muffins completely and place them in freezer bags. Or you can refrigerate them for up to 5 days in the refrigerator.
To reheat, just microwave frozen muffins uncovered for 2 minutes or until hot. Or 30 seconds if its refrigerated muffins.