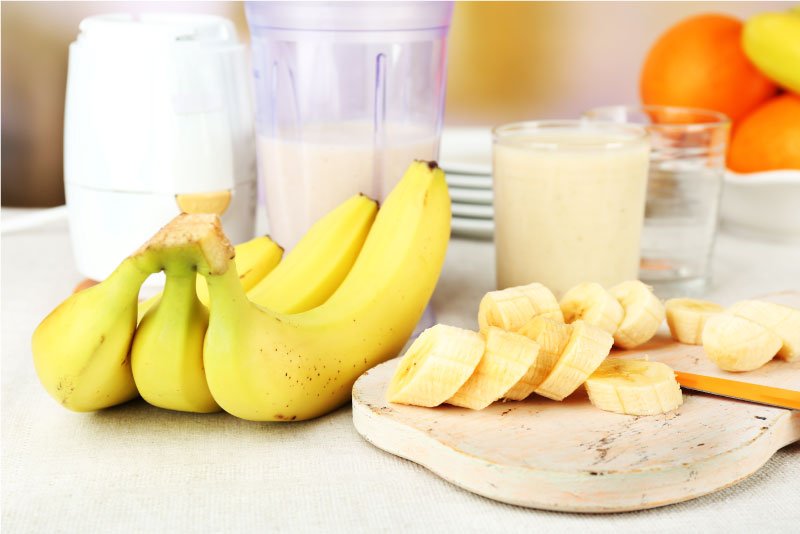 Everyone loves bananas. It's a versatile fruit that's healthy, delicious and perfect for those who are always on-the-go. They also contain several essential nutrients that are beneficial for digestion, weight loss and heart health.
Bananas are rich in vitamin B6, a good source of vitamin C, dietary fibre and manganese. They are also fat-free, cholesterol-free and virtually sodium-free. Potassium in bananas is good for your heart health and blood pressure. It is also a great source of energy without the added fats and cholesterol, making it perfect for breakfast, midday snack or after a workout.
Do you know that bananas can be used to your cooking or baking? So, if you have a banana or two that's been lying in the house and going brown, turn them into yummy treats for the family.
Frozen banana treat with chocolate
This tastes so much better than ice cream, plus it's healthier too. Just combine rolled oats, frozen bananas and cocoa powder to create a chewy chocolatey creamy treat. Coat it with some crushed cereal to add a little crunch and you have a tasty cold treat for those hot days.
Banana oat pancakes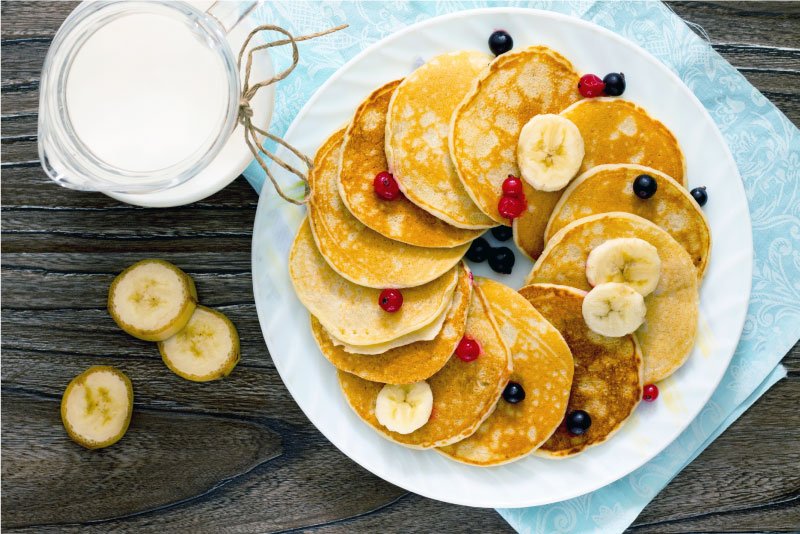 Mix a batch of these delicious pancakes with banana, oats and wheat flour. A delicious breakfast that will keep you going for a few hours. Add in chocolate chips for that chocolatey taste or you can even sub it for cranberries or raisins, whichever you prefer.
Chocolate banana bundles
Got some puff pastry and bananas? Turn them into delicious desserts in a jiffy. Just place sliced bananas on a puff pastry, fold it and bake. Before serving, drizzle with chocolate syrup and sprinkle with nuts or fresh fruits.
Peanut butter banana yogurt parfaits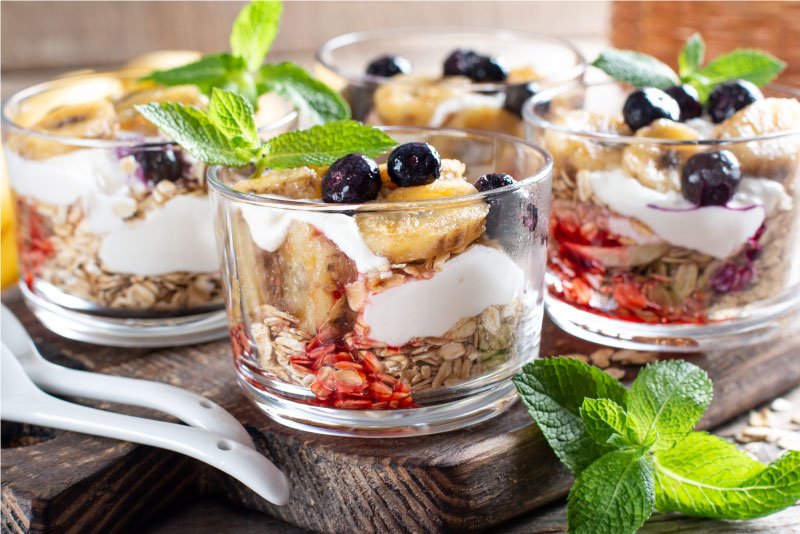 A light and healthy breakfast for those on a diet, these parfaits are perfect for those always in a rush. Just layer low-fat yogurt with bananas, peanuts and multigrain cereal. It packs a crunch, easy and perfect for kids too.
Banana berry smoothie
Whip up a quick dessert with your overripe bananas. All you need is a blender, add in some yogurt, a banana and some strawberries. Serve it up in a fancy glass and top it with some fresh berries.
Banana oatmeal chocolate chip cookies
The natural sweetness of bananas goes well with cookies. Flavour it with chocolate chips and rolled oats and you will have the kids eating those cookies nonstop. A perfect healthy snack for afternoon tea.
Pan-fried cinnamon bananas
Another quick dessert for those days when you are craving something sweet but healthy. Just slice the bananas, lightly fry it with butter or oil for 2 to 3 minutes. Sprinkle some cinnamon sugar. Serve warm with ice cream.