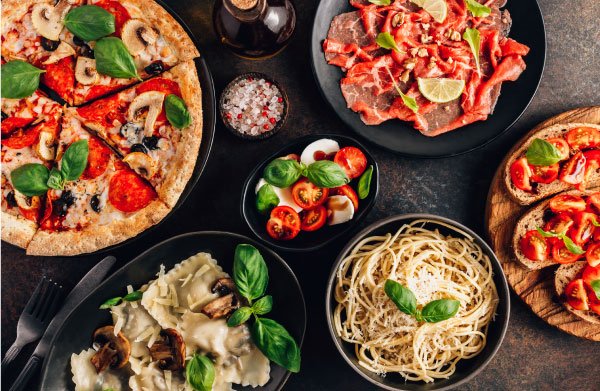 Italian food – it's comforting, delicious and oh so satisfying. It has a special place in our tummies. In Italy, the preparation of food is a labour of love and chefs take their time to curate meals that are not only nourishing but also pleasing to all your senses.
Many loves Italian food and crave the occasional pizza, pasta, creamy chicken or a bowl of warm soup. If you're wondering what recipe ideas you can cook at home, we've got some traditional Italian food ideas for you.
Bruschetta
A classic Italian starter, it is a toasted French or Italian bread topped with chopped fresh tomatoes, garlic, basil, olive oil and vinegar.
Minestrone soup
A hearty, healthy, nourishing and delicious classic Italian soup, it is filled will vegetables, beans and pasta simmered in a rich tomato broth. Delicious on its own or paired with a grilled cheese sandwich on those cold nights.
Chicken Parmigiana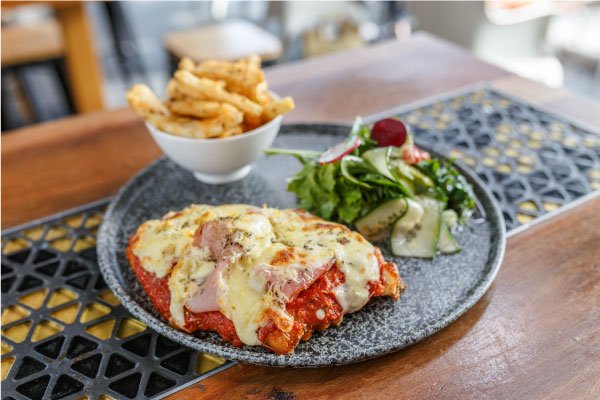 A deliciously crispy chicken with breadcrumb coating, it is then smothered with a rich sauce and topped with melted mozzarella. A dish that is not for the faint hearted.
Italian meatballs
Juicy, flavourful and delicious, it is simmered in a rich and savoury tomato sauce. Pair it with mashed potatoes for a complete meal.
Lasagna
A classic lasagna is made with meat sauce layered with lasagna noodles, sauce and cheese. It is then baked until the cheese bubbles.
Margherita pizza
One of the most loved Italian dishes, it just takes a few ingredients for that awesome result. You can't go wrong with the combination of basil, tomato and mozzarella combo.
Fettuccine Alfredo
Fettuccine Alfredo is one of the most basic pasta recipes and its easy to make too. Rich, creamy and delicious, it is made with just 5 simple ingredients like parmesan cheese, garlic, heavy cream, garlic and salt.
Calzone
Using the same pizza dough, calzones are pocket pizzas that are filled with cheese like ricotta, mozzarella and parmesan, cured meats, vegetables and herbs then sealed shut using a crimping technique. It is then baked till golden brown and served with a marinara sauce as a dip.
Risotto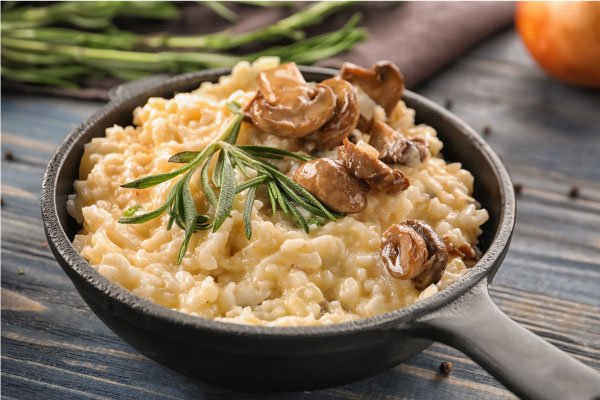 A creamy, hearty rice dish made with short grain Italian Arborio rice. Not only is it simple in composition, but it is also versatile and easily customized to suit one's taste.
Tiramisu
Tiramisu which means "pick-me-up" in Italian, it is a delightful dessert with delicate sponge fingers soaked in coffee and layered with creamy mascarpone mixture.