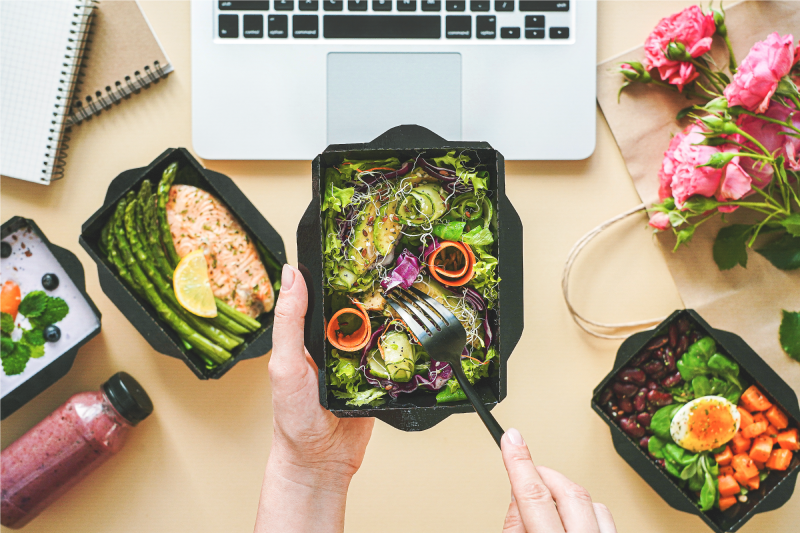 When your days are packed with meetings, appointments, errands or if your social calendar is full, sometimes the only time to eat is on the go. Or if you're a busy mom juggling with work and kids but still need to feed the kids, these quick meals can ease your burden of preparing food without taking up a lot of your time.
Veggie or chicken wraps
These kid-friendly wraps can be packed full with yummy fillings such as vegetables, cheese, hummus, roasted chicken and then rolled and sliced. You can serve them with any creamy or herb-filled dressing to make them extra delicious. They look impressive but easy enough for the kids to assemble for their lunch or dinner when you are busy.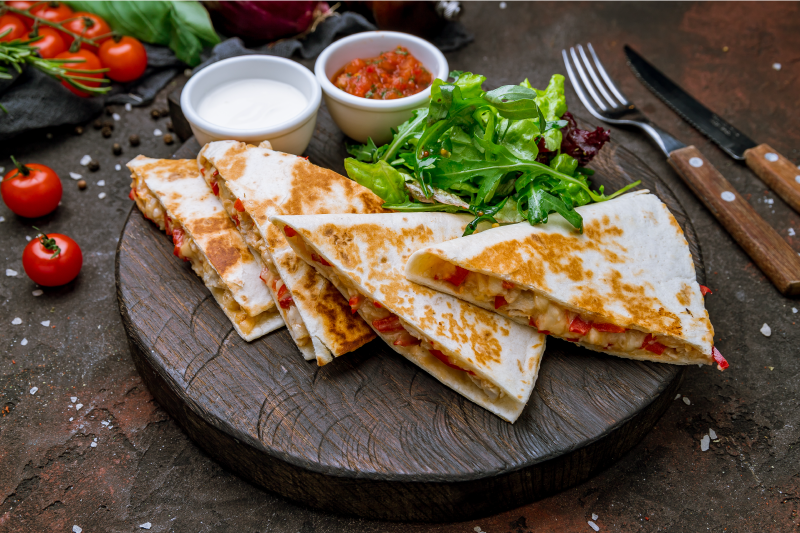 Ham and cheese quesadilla
Got tortilla in the house? Then it's a match made in heaven with this super easy recipe. All you need is 10 minutes and you will get a hot meal. Just add ham and cheese on the tortilla, fold and then pop it in your oven toaster or grill pan. Serve hot.
Mac and cheese cups
If you're a fan of mac and cheese, then these are just for you. Just make your usual mac and cheese and then put them into little muffin pans to bake. And because they are in little cupcake sizes, they are kid-friendly too. Perfect for their school lunch boxes.
Grilled cheese sandwiches
Nothing beats a grilled cheese sandwich when it comes to comfort food. Pair it with a bowl of creamy tomato soup to make it a satisfying combo. You can even add slices of tomatoes into the sandwich to turn it into a tomato grilled cheese sandwich.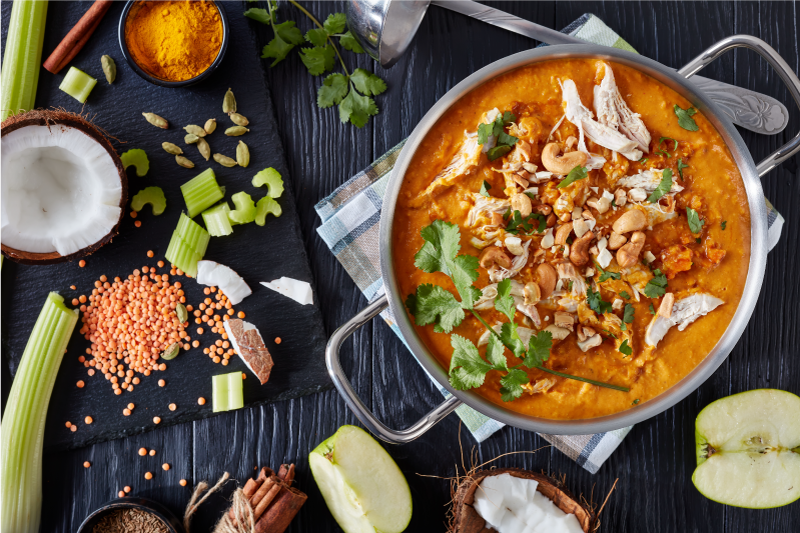 Mulligatawny soup
A flavourful and fragrant soup that hails from South India, this soup is traditionally made with curry, coconut milk, red lentil, carrots and apples. Similar to a stew, its filling, making it perfect for lunch or dinner.
Thai chilli basil chicken stir fry
A popular Thai dish that's simple to make. A saucy dish that takes only 15 minutes from prep to table, you can serve it with rice topped with a sunny side-up.
Mapo tofu
The Japanese version of this famous Sichuan spicy dish, it only takes 15 minutes to cook. Low in calories too so it's a perfect meal for those who are on a diet. Serve it over rice with some blanched greens for a hot quick meal.
Stir-fried green beans with minced meat
A two-in-one dish that consists of vegetables and meat, it's a dish you can make on those busy days. Perfect for lunch boxes too as it can be a one dish meal or you can top it with egg for added protein.