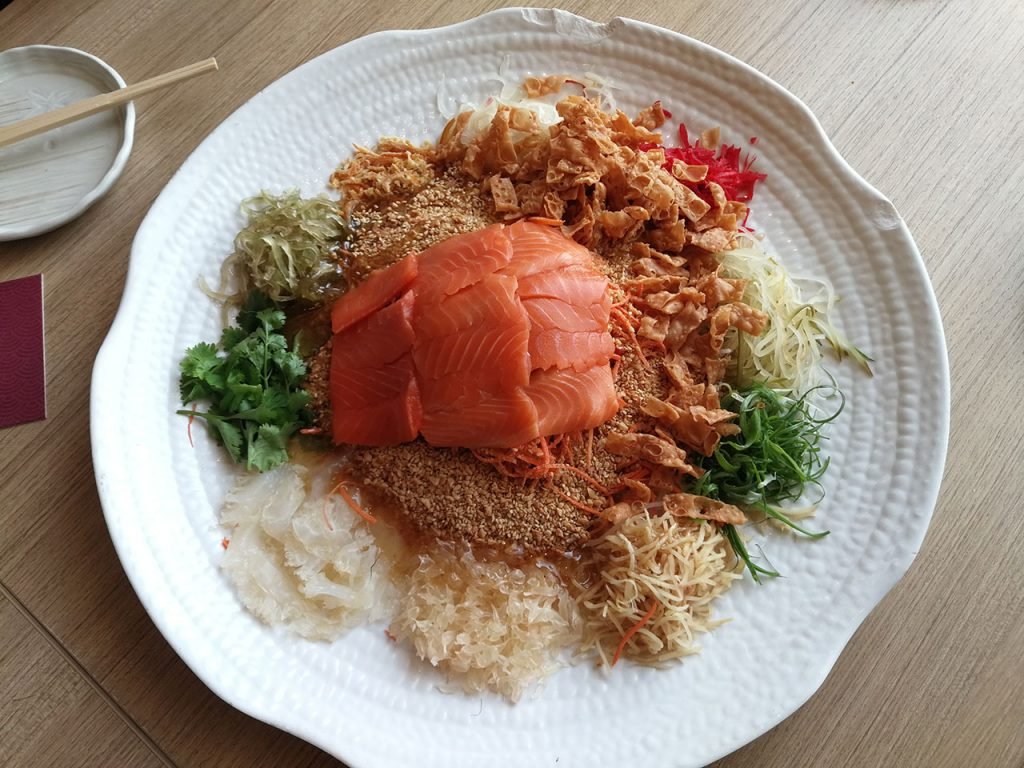 The firecrackers, the lion dances, the abundance of mandarin oranges make their appearance during Chinese New Year. Another thing that signifies that Chinese New Year is here is the Yee Sang. The name Yee Sang or Yu Sheng means "fish basic-life" or raw fish. Fish is commonly associated with "abundance". Yu Sheng means abundance increasing.
Yee Sang nowadays is a salad made with fresh vegetables, fruits, crackers and usually raw fish. Known as "prosperity toss", yee sang is a must have during Chinese New Year. It is fun, colourful and delicious. And it's so easy to just pour yee sang out of a box and be done with it. But do you know that most store bought or pre-ordered yee sangs are high in preservatives to prolong their shelf lives? Say yes to longevity by making it fresh. By making yee sang at home, you can opt for a healthier version using fresh fruits and vegetables rather than pickled veggies.
Start by grating or julienne carrots, white radish, green radish into thin strips. You can even use a spiralizer if you have one. Red and green capsicum as well as Mandarin orange slices lend colour and flavor to your yee sang too. You can also add in cucumbers and papaya, cabbage and leek for additional options. Add smoked or fresh salmon, crushed peanuts, sesame seeds and lightly pickled ginger to reduce the sugar in your yee sang.
For the dressing, there are four elements: plum sauce, oil, pepper and five spice powder. You can opt for healthy virgin olive or nut oils and mix your oil with a little lemon juice for an additional tangy flavor.
You're all ready to go. Assemble your ingredients, and drizzle the oil. Get ready to toss, toss, toss! Remember to make auspicious wishes while tossing too!