Salted Egg Lotus Root, savoury with a crunch
Delight your friends and family this Chinese New Year with some easy snacks and cookie recipes!
Well, if you ask us, what better way to enjoy the festivities than with Salted Egg Yolk Lotus Root Chips that stand out well among most of your traditional Chinese New Year snacks. The idea of Salted Egg Lotus Root is very unique and refreshing! The crispy thin slices with the combination of salted egg yolk crumbs, chilli padi and curry leaves are simply irresistible that makes it addictive once you start munching on them.
Here's a cool fun fact, the lotus root is an ingredient that carries auspicious meanings according to Chinese beliefs, with suggestions of unity and abundance.
Without further ado, let's take a look at the ingredients to prepare this dish.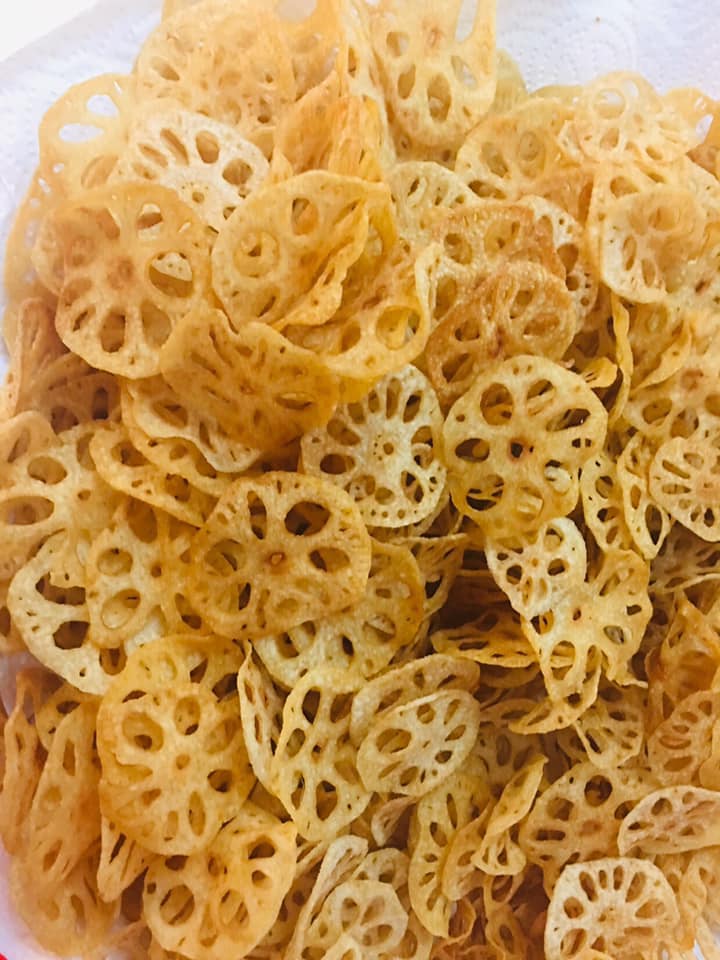 Ingredients
250 g lotus root (sliced into translucent thins)
1 litre water (with 4 tbsp of salt)
5 tbsp corn flour
1 tsp salt
500 ml oil
Salted egg seasoning:
8 tbsp Knorr salted egg powder
5 chilli padi (or as desired)
2 tbsp sugar
to taste salt
A handful Curry Leaves (fried)
Method
Soak the lotus root in water and salt for 10 mins, then drain the water from the lotus root until it dries. (If possible, let the lotus root dry for 2 hours)
Dust with corn flour and salt. Shake away excess flour.
Heat oil and deep-fry in several batches. Drain well. Set aside to cool completely.
Lightly fry all salted egg seasoning ingredients over low to medium heat until powder turns a slightly darker colour.
Toss evenly over chips and serve.