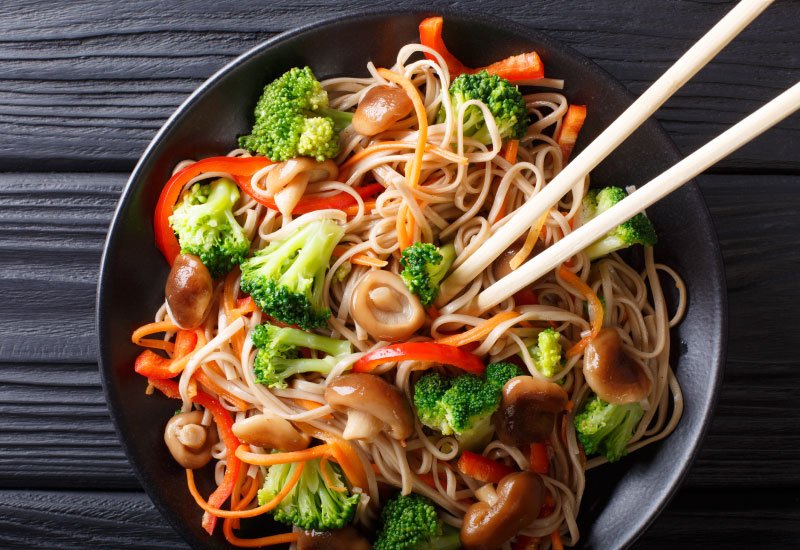 Soba noodles are a vegetarian's dream. Made from buckwheat, it is loaded with protein and phytonutrients and has a wonderful nutty flavour. Stir-fried soba is a quick and easy meal, perfect for those days when you are hungry and looking for something healthy to make. It's easy to whip up in a short time. Just make sure you start boiling the water before you start on the stir frying.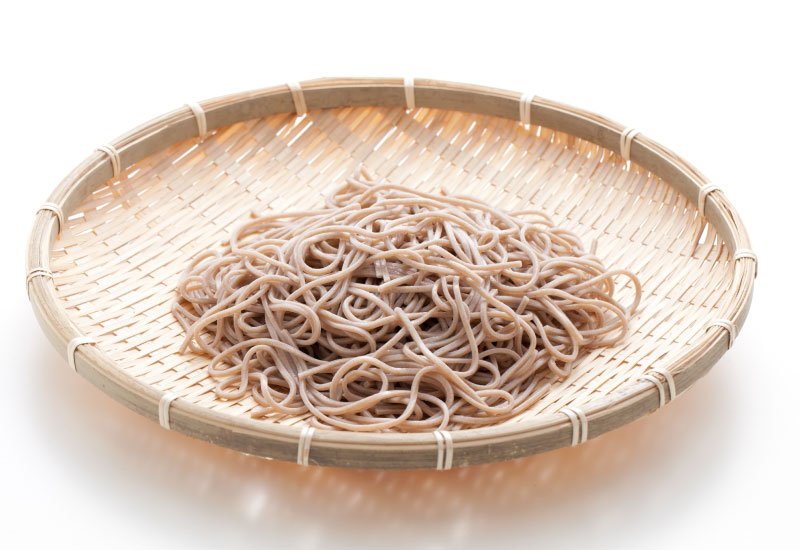 Cooking soba noodles is just like cooking any other noodle. You just need to boil in water for 4-6 minutes until it is tender. While the noodles are boiling, you can start frying your meat and vegetables. So, are you ready to try this simple stir-fried soba noodle recipe?
Ingredients:
400g soba noodles
1 red capsicum
Half an onion – sliced
¼ head of broccoli – blanched
50g green beans – cut in thirds and blanched
2 slices ginger
1 leek – sliced into thin strips
4 – 5 dried shitake mushrooms – soaked in hot water, drained then sliced thinly. Set the mushroom water aside for stock
Oil
Sesame seeds

Ingredients for the sauce:
60ml shitake mushroom water or stock
40ml soy sauce
1 tbsp sugar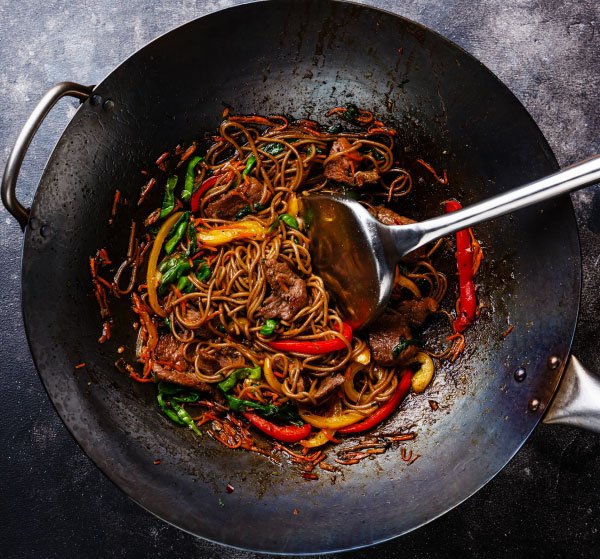 Method:
Bring a pot of water to boil. Add in the soba noodles and cook till tender, roughly about 4 to 6 minutes. Drain the noodles and rinse in cold water to stop it from cooking further.
In a bowl, mix the mushroom water or stock with soy sauce and sugar and set aside.
Heat up the wok and add in the oil.
Add in the ginger and onion. Fry it till it is fragrant. Then add in the vegetables. Cook it till softened.
Add in the boiled soba noodles into the wok.
Stir the noodles for a minute then add in the sauce mixture.
Continue to stir and mix well. Dish out onto a plate. Garnish with sesame seeds before serving.