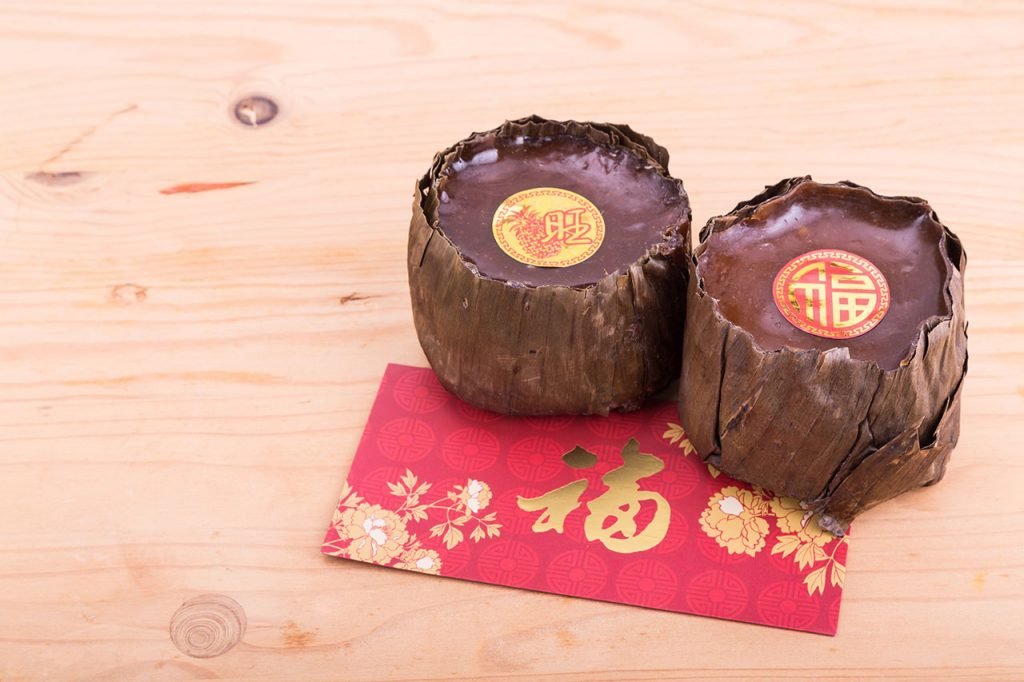 Nian Gao or Kueh Bakul is significant in Chinese households during Chinese New Year. The word "Nian Gao" sounds like "year high" which symbolises a higher income, a higher position or increase in prosperity. The stickiness of the cake signifies sticking the family together as Chinese New Year is all about spending time with family.
Although Nian Gao only uses 3 basic ingredients to make which is glutinous rice flour, sugar and water, making it is pretty time consuming. If you are thinking for trying your hand at some homemade Nian Gao, here's a recipe that you can try at home.
Ingredients:
500g sugar
500g water
500g glutinous rice flour
20g oil
Banana leaves, blanched to soften
Method:
Line the mold with layers of banana leaves.
Heat up the water to dissolve the sugar.
Remove the sugar mixture from heat and mix in the flour and oil.
Pour the mixture into the mold.
Cover the mold with either aluminum foil or cling wrap.
Steam over medium heat for 1 hour.
Cool completely before removing your Nian Gao from the mold.
Stuck with leftover Nian Gao? Don't fret! There are many ways for you to serve the Nian Gao.
Fried Nian Gao – sandwich 1 slice of Nian Gao with sliced sweet potato and yam. Dip your sandwich in a tempura batter and deep fry till golden brown.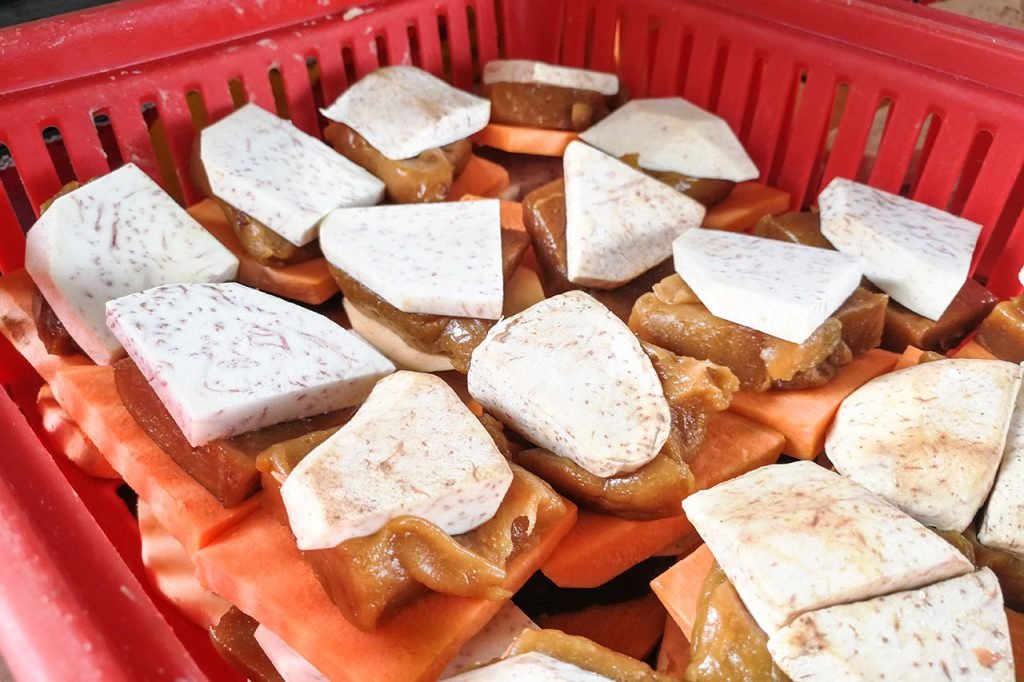 Nian Gao Onde Onde – Steam small pieces of Nian Gao and then roll the cake in aromatic grated coconut. Makes a delicious snack or dessert for your reunion dinner.
Muah Chee Nian Gao – Steam small pieces of Nian Gao and coat it with crunchy crushed peanuts and toasted sesame seeds. Kids and adults will surely love them.
Nian Gao Spring Rolls – Place a piece of Nian Gao on a popiah skin, and add a luxurious touch to it with some durian flesh or sliced bananas. Wrap it up like a spring roll and deep fry till golden brown.