Got a growl in your tummy that needs to be taken care of? Ran out of your freezer meals and your last resort is instant noodles? How about making a quick meal with the common ingredients in your kitchen? It'll definitely be a healthy option to your instant noodles, plus delicious too.
Here are some ideas of what you can make in 20 minutes:
Chinese Corn Soup with Chicken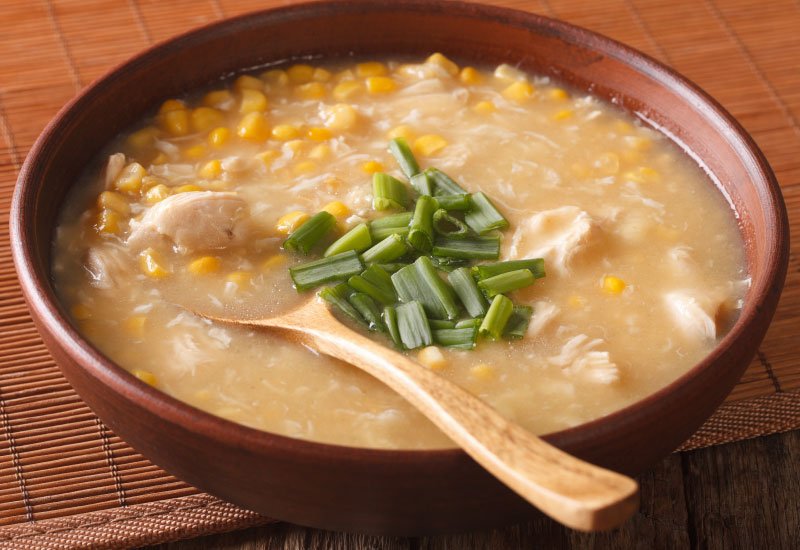 Imagine slurping down a thick, warm soup that's cooked in just 15 minutes. Also known as egg drop soup, it's thick, creamy and sweet for the corn and hearty too. You can even add greens in to complete the meal. Add chicken or vegetable stock and creamed corn into a pot together with soy sauce, cooking wine (optional), ginger, garlic and cornflour mixture over high heat. Bring to boil and turn down the heat, occasionally stirring till the soup has slightly thickened. Whisk an egg in, adjust the seasoning and add in shredded chicken. Scoop out and garnish with scallions.
Chinese Stir Fry Noodles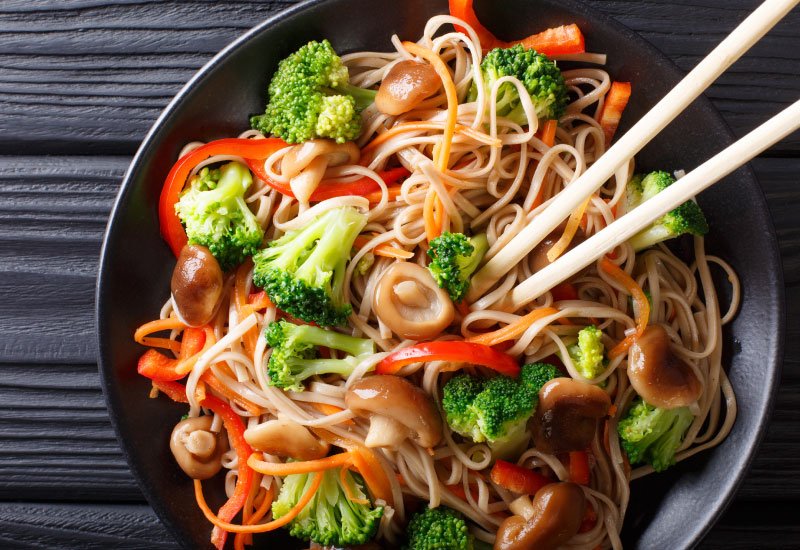 Give your regular instant noodles quick stir fry with whatever proteins and vegetables you have in the fridge. The key to cooking noodles is to prep everything before you start cooking. Fry your meat first before adding veggies, cook on high heat before adding the noodles. Coat with your favourite sauces and your quick and delicious meal is served.
Stir Fry Green Beans with Minced Meat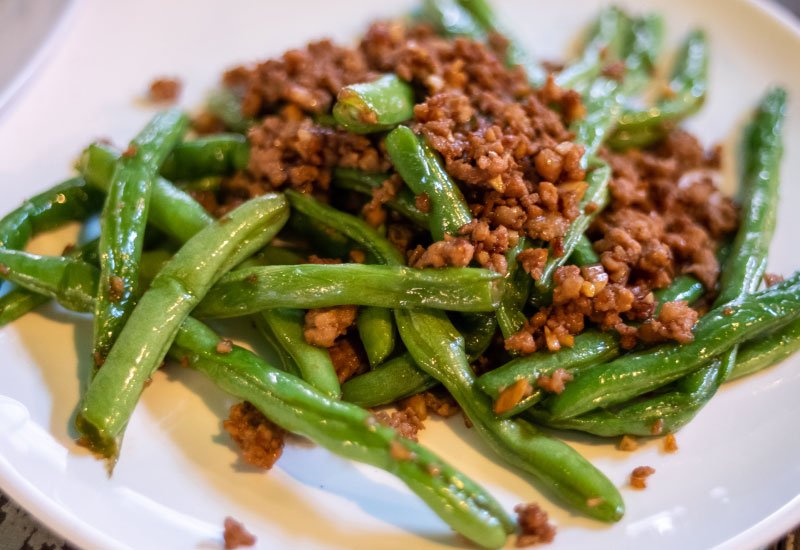 This is a quick and straightforward meal that is packed with flavour. All you need is green beans and minced meat to get cooking. Mix dark soy sauce, Chinese cooking wine (optional), sugar and chilli garlic sauce. Stir fry the green beans on high heat till the beans are charred but still tender-crisp. Remove from the pan. Stir fry onion, garlic and ginger, then add in the minced meat. Cook till the chicken is cooked. Add in the sauce and beans and mix well. Serve with rice.
Asian Roasted Carrots and Broccoli
Perfect for vegetarians or for those looking for a refreshing light meal without the calories. With just a 5-minute prep, you'll get crisp flavourful vegetables without even sweating. Before you get started, preheat your oven. Lightly coat your baking sheet with oil or nonstick spray. Whisk together soy sauce, brown sugar, sesame oil, rice vinegar and Sriracha or chilli sauce in a bowl. Place the carrots in a single layer and drizzle it with olive oil and garlic. Bake in the oven till tender. Add in the broccoli and bake for 7 minutes. Stir in the sauce and gently combine. Serve immediately with sesame seeds for that additional nutty flavour.