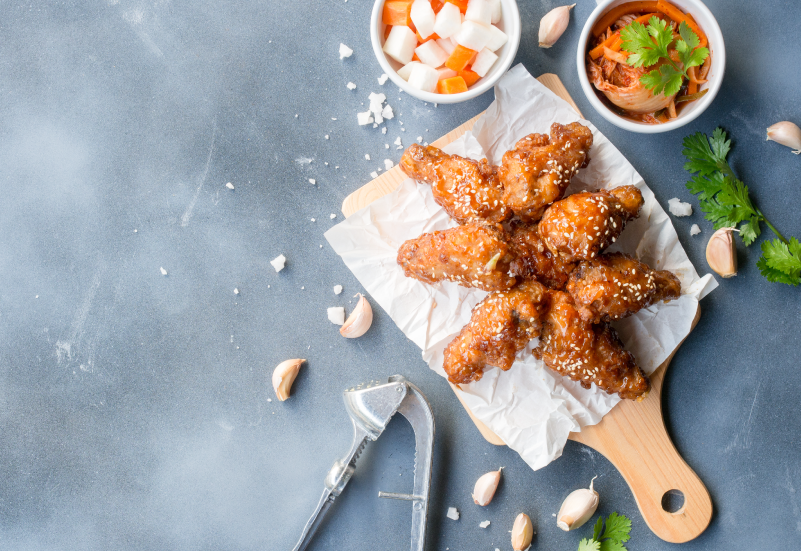 Everyone loves fried chicken. It goes perfectly with anything and you can eat it anytime. In recent years, one particular fried chicken dish has taken the world by storm, which is the Korean fried chicken. Anyone who has ever tasted Korean fried chicken will understand why it's so addictive. The crunchiness of the skin, that mouthwatering juicy meat, and the out-of-this-world flavour are enough to make you keep coming back for more. So, what's the secret? It's in the spices, batter and frying technique.
The perfect ratio of spices and a hint of gochugaru (Korean red chilli flakes) that coat the chicken just brings out that awesome flavour. The secret to the crispiness is DOUBLE FRYING. The double fry gives the chicken the crunch and seals in the flavours. Does it mean it's greasier? No, double frying actually removes the fat from the skin, making it thinner, crunchier and lighter. Hence, even when it's coated with sauce, it remains crispy.
Wanna try a crunchy chicken that is coated in an addictive homemade Korean sweet chilli sauce? Here's the recipe for Yangnyeom Chicken.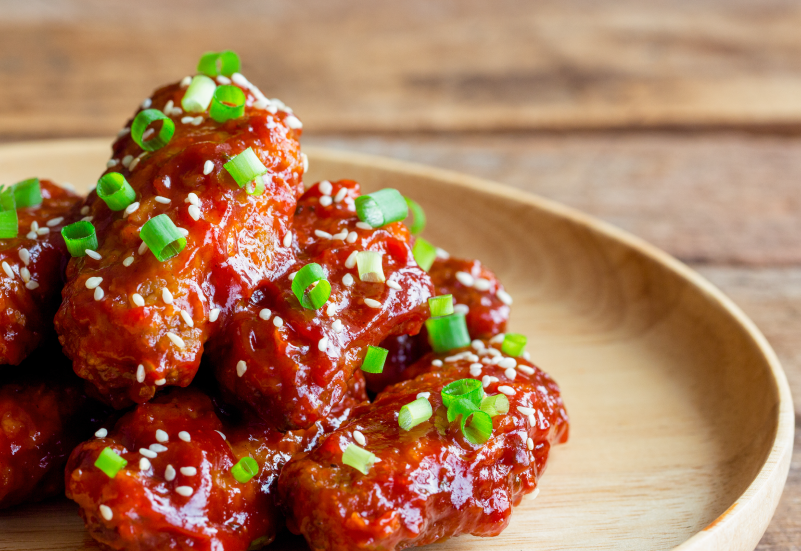 Ingredients:
1.4kg whole chicken, cut into pieces
2 teaspoon minced ginger
1 teaspoon salt
½ teaspoon black pepper
1 cup potato starch or corn starch
Cooking oil for frying
Sauce:
3 tablespoon ketchup
2 tablespoon gochujang (Korean red pepper paste)
¼ cup honey
¼ brown sugar
2 tablespoon soy sauce
2 tablespoon minced garlic
1 tablespoon sesame oil
Garnish:
Roasted sesame seeds
Roasted peanuts (crushed) or roasted almond flakes
Spring onion, chopped or shredded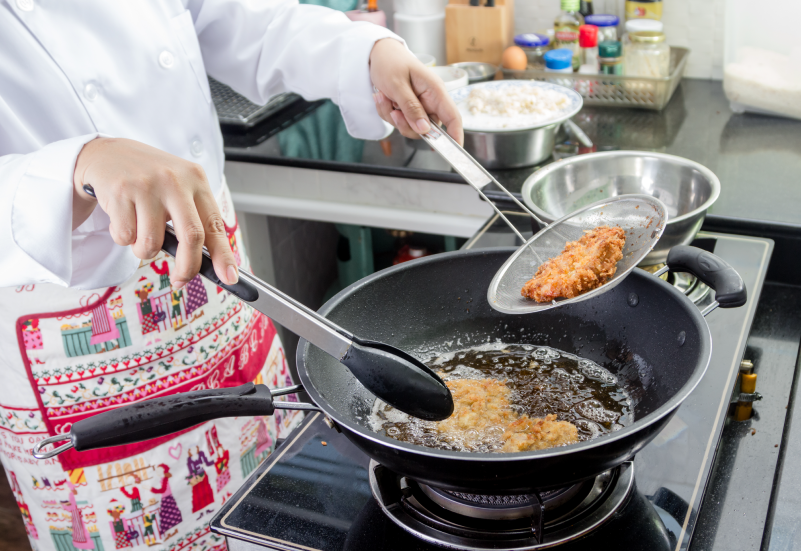 Method:
In a bowl, combine the chicken, ginger, salt and black pepper. Then coat each piece of chicken well with starch and set aside.
In a wok or deep pan, heat up the cooking oil. Add in the chicken in batches and fry for 3 to 5 minutes. When the chicken is all fried, scoop up any floating bits of batter.
Then add the chicken again in the hot oil and fry until the batter is golden and crisp, about 2 to 3 minutes. Set aside.
In a separate saucepan, add in the sauce ingredients and boil over low heat. Stir well. When the mixture starts to bubble, turn off the heat.
Place the double fried chicken into a large mixing bowl, pour the sauce over the chicken and mix well to coat the chicken pieces thoroughly. Garnish with roasted sesame, roasted nuts or spring onions.